It's December 1st so it's officially Christmas as far as I'm concerned. Over the next few weeks I'll be blasting Mariah Carey and burning through my yearly rotation of ugly sweaters but in the meantime I'll probably settle down and watch a Christmas movie or two. With Violent Night premiering in theaters this weekend I've seen the term 'classic' thrown around pretty casually so it got me thinking about some of the best modern Christmas movies. By 'modern' I'm going with anything that came out in the last 10 years or so, or basically when I wasn't a child anymore. Some of these movies take a little while to find an audience but once they do they're usually a welcome addition to the Christmas movie rotation. Let's dive in:
The Night Before (2015) – Three friends go out in New York City on Christmas Eve in search of the ultimate Christmas party.
A great example of a movie that has aged well and gets funnier with repeated viewings. Seth Rogen, Joseph Gordon-Levitt, and Anthony Mackie lead an A-list ensemble including Mindy Kaling, Lizzy Caplan, Jillian Bell, Michael Shannon, Nathan Fielder, and Ilana Glazer among other familiar faces. The premise is simple and Seth Rogen is at his most drug-induced Seth Rogeniest. It's a good reminder of how funny he can be when he sticks to his bread and butter. It's a refreshing watch for anyone in need of a raunchy studio comedy that lets the actors pull no comedic punches. You can currently see the film on AMC+ but can be found in the rotation on IFC at the moment.
Office Christmas Party (2016) – A branch manager sets out to throw the greatest Christmas party of all time in hopes of landing a big client that can save the company.
If you enjoy The Night Before you'll like this one too. Similarly, it seems to get funnier on repeated viewings and in my opinion was one of the last great raunchy studio comedies before cancel culture and streaming services started to have a greater impact on what was and wasn't being released. Anywho, this film has an amazing cast including Jason Bateman, Jennifer Anniston, T.J. Miller, Olivia Munn, Courtney B. Vance, Jillian Bell, Rob Corddry, Randall Park, Vanessa Bayer, and Kate McKinnon in what I feel is her best work in film. I don't believe this is currently streaming on any major platforms but if you can dig it up somewhere I highly recommend it.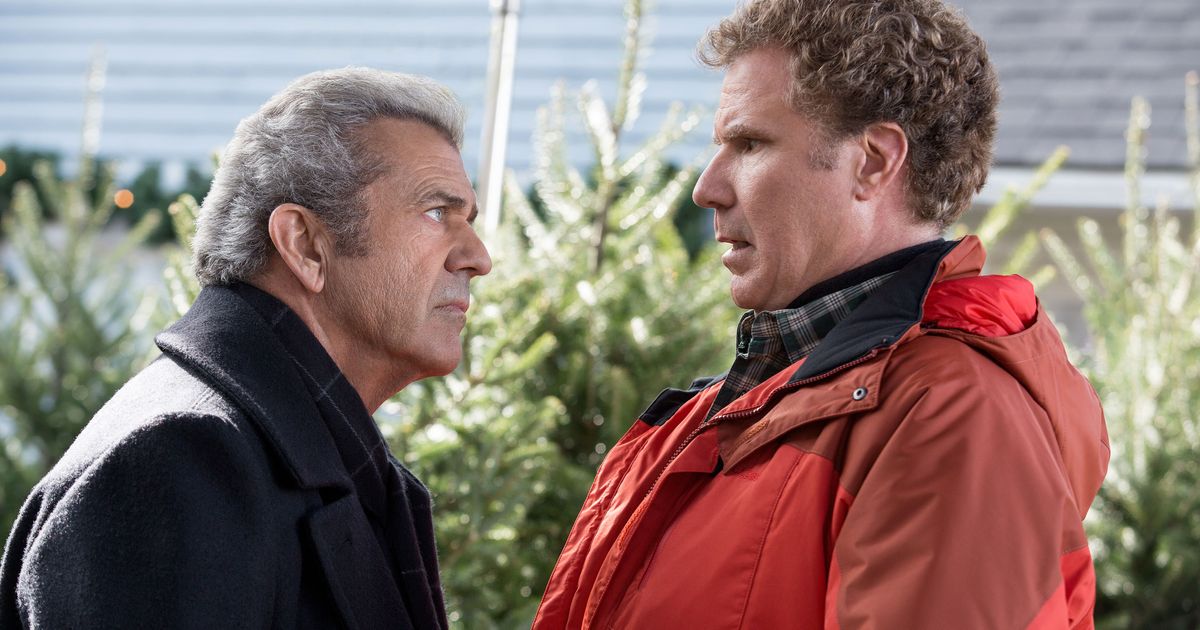 Daddy's Home 2 (2017) – Finally functioning as co-parents, Brad and Dusty are forced to spend the holidays together with their own fathers which causes a whole new set of issues.
Mark Wahlberg and Will Ferrell's third collaboration together is just as good as its predecessor (but nowhere near as funny as The Other Guys) and the additions of Mel Gibson (more from him later) and John Lithgow only add to one of the more slept on comedy franchises of the last 10 years. Like many Ferrell movies from around this time, it took a while to find an audience but it does seem to get better with time. This is some of Gibson's funniest work to date and I always get a chuckle out of watching him pack a car grumbling "What do I know? I've only been to freaking space." This can be found on Paramount+.
The Christmas Chronicles (2018) – A brother and sister trying to catch Santa on video end up on the adventure of a lifetime after ending up in his sleigh.
Another Netflix sensation features Kurt Russell as the big man in a leather suit. Most of what makes this film work is how much fun Russell is having. It's Christmas-y enough for kids but there's plenty of adult humor sprinkled in there. If you're a Santa purist this may not be for you as "Hot Santa" is a common term thrown around with this one. This can also be found on Netflix.
Klaus (2019) – When a postman sent to a remote village befriends a toymaker they help bring peace to two feuding sides of town.
This animated feature from Netflix is great for a number of reasons. One: the animation is incredible. It's a perfect style that both children and adults can enjoy while maintaining a holiday feel. Two: It's a sweet semi-origin story for Santa Claus told with a unique perspective. Voices are provided by Jason Schwatzman, J.K. Simmons, Rashida Jones, and Will Sasso amongst others. The film even picked up an Oscar nomination for Best Animated Feature and sits at #192 on IMDb's all-time movie rankings. This film can currently be seen on Netflix.
Noelle (2019) – Santa's daughter must take over the family business when her brother gets cold feet right before Christmas.
A familiar fish-out-of-water story with Anna Kendrick in the titular role. For lack of a better term, it's a cute story with a great performance from Kendrick and a supporting cast featuring Bill Hader, Billy Eichner, Shirley MacLaine, Kingsley Ben-Adir, and Julie Hagerty. It's rated G so its a little more wholesome than all the other films on this list but its great if you have your nieces over. Currently available on Disney+.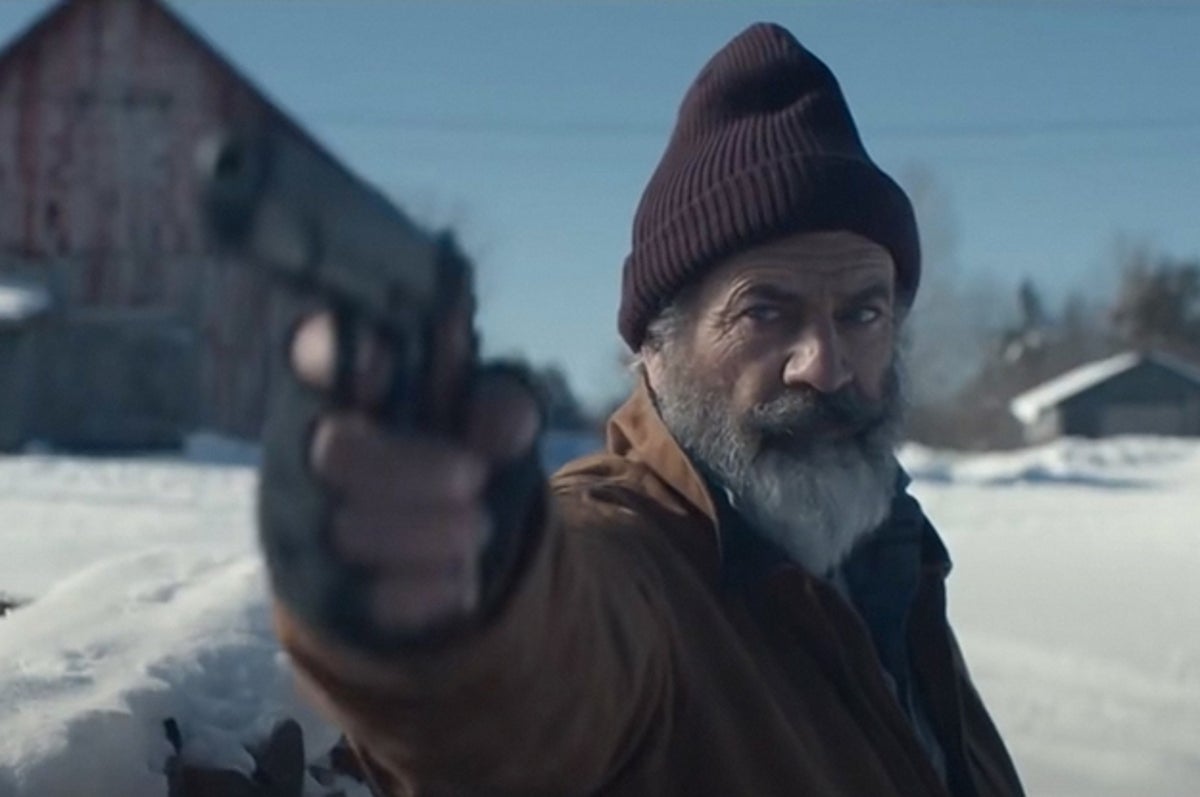 Fatman (2020) – After receiving a lump of coal for Christmas a boy hires a hitman to kill Santa Claus…and Santa fights back.
A proud member of the violent Santa genre, Mel Gibson as an ass-kicking Santa Claus was a ray of light in the slim pickings that were the 2020 release schedule. This action-comedy is absurd in premise with a handful of solid moments though the joke tires by the end of the film. A solid popcorn and beer movie if you're looking for some late night Christmas laughs. Fatman can be seen currently on Peacock.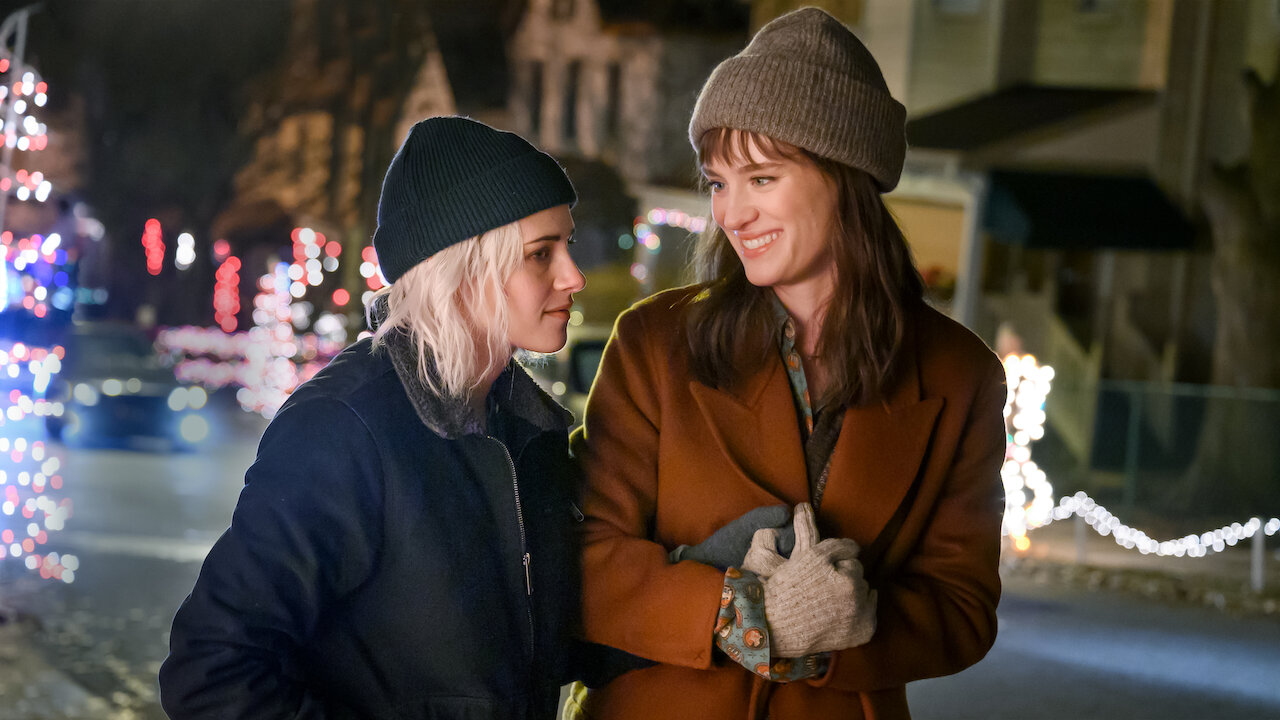 Happiest Season (2020) – A closeted woman brings her girlfriend home for Christmas but things start to fall apart as she tries to keep their relationship a secret.
This is definitely the most mature film on this list but its still got all the tropes of many Christmas favorites. The film stars Kristen Stweart, Mackenzie Davis, Allison Brie, Aubrey Plaza, Dan Levy, Mary Holland, Jake McDorman, Mary Steenburgen, and Victor Garber. While the film is certainly a comedy there's a lot of heavier moments focusing on acceptance and family dynamics but this is a well written and very well acted film that uses Christmas as a launching pad to tell a bigger story. Happiest Season can be found on Hulu.
The Guardians of the Galaxy Holiday Special (2022) – In an effort to lift Peter Quill's spirits, Drax and Mantis head to Earth to abduct one his childhood idols to deliver as a Christmas present.
While certainly not on par with the first two Guardians installments this is certainly a fun and satisfying placeholder until Volume 3 drops in 2023. James Gunn nails the soundtrack yet again and the special gives Pom Klementieff the most she's had to do since first appearing in Volume 2. There's plenty of Drax to go around as well though not nearly enough Rocket and Nebula for my liking. MCU fans should check it out and its an easy 41 minute runtime. Available now on Disney+