Guess I'm a blogger now! This site is the latest little creative endeavor of mine and as a newbie to the blogging and website game I want to take this time to say: I know this looks VERY rough at the moment but I'm playing on rookie mode right now so shut up.
Anywho, the goal of this is to give myself a new medium to talk about all things film and TV. Here, I'm going to be posting reviews, takes, rants, and pretty much anything else I feel like saying about the films and TV shows I've been watching. I'm not a credentialed media member or anything, I'm just a man with eyes and a WordPress account. We (I) will figure out the cadences and content plan as we go but until then just enjoy the ride. Please excuse the self-plug but give me a follow on Twitter and Instagram @thatguysull if you want to see some more thoughts on what I've been watching.
I hate talking about myself (making a blog might be counter-productive) but a little bit about me: As of this writing I actually turn 30 tomorrow, born and raised in Massachusetts and currently live in the city of Lowell just a few blocks from where Christian Bale's character in The Fighter was arrested for impersonating an officer while his girlfriend went down on some poor sucker.
I've been a movie guy as far back as I can remember. From an early age my parents discovered that the easiest way to shut me up was to throw on the original Star Wars trilogy on VHS and I've been hooked ever since. In addition, I studied film at Michigan State University and got a job in production with the local Minor League Baseball team after I graduated. Not exactly every aspiring director's dream but I was getting paid to make silly content and it's where I met my wife so I regret nothing.
Watching movies and TV shows have always been important to me. I'm sure I'll get into more of these stories as the blog goes on but there are so many core memories with friends, family, and myself that revolve around going to the movies. I'll start off with this little tidbit:
When I was growing up I collected DVD's and by the time I got to college I had a collection of about 150 films or so. I kept them in a tower of plastic bins I took with me from my childhood bedroom and had them all nice and alphabetized. In my dorm a bunch of guys on my floor knew about this and I was always lending out DVD's to people. So I started a little business called Sullflix. The premise was simple: if you borrow a movie you have 24 hours to return it or you owe me a six-pack. Over the course of that year I can proudly say I received one sixer so my profit margins were through the roof. Fast forward eight years and I found myself with oodles of time on my hands thanks to a little thing called 'the pandemic'. Now I had kept the DVD collection though by that point I probably hadn't added anything to it in a long time, I'm pretty sure the last purchase I made was either Prisoners or The Lego Movie, so that should give you a hint as to what to expect from the kind of films I'll be talking about. My fiancé (now wife) and I had just moved into a 400-square foot, single bedroom apartment and the only piece of décor I had contributed to the apartment was four bookshelves packed to the gills with DVDs that we barely touched because we have a million streaming services. She'll never admit it but I knew she hated it.
A few weeks into lockdown I was looking at the giant collection of movies in our living room/dining room/office hybrid and I got the idea to re-watch my collection in order and make a podcast about it. That show was called Quarantinema: An Isolation Podcast (still available on Spotify) and I ended up recording over 200 episodes over the next two years. It was A LOT of watching and A LOT of talking but it was oddly therapeutic for me. A few weeks into the pandemic I had gotten laid off from work and was unemployed for six months. For those of you who've been there, you know how much it sucks. But I'd hammer out three episodes a week and between viewing, recording, and editing, each episode would usually be about a four or five hour process and it was a fun little escape for me. How my wife dealt with this is completely beyond me but it's why she's the best and I'm luckier than all of you. I loved doing the podcast but after a while I think I just needed to hit pause and find a new thing. A few months later, here we are.
I've written much more than I planned and if you've made it this far then I'd like to personally deliver you a high five.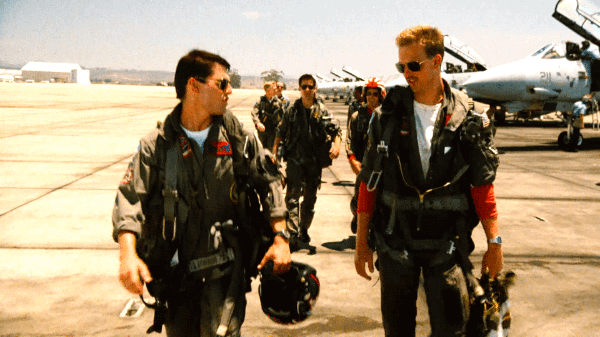 Hopefully this will be the first post of many so give us (me) a follow for more content and notifications as to when new posts go up. Shoot me a DM or leave a comment if you have any requests for movies or shows you'd like me to review. Maybe I'll do it, maybe I won't. Only one way to find out. Now go share this page with the most famous person you know.